Assiett Black bronze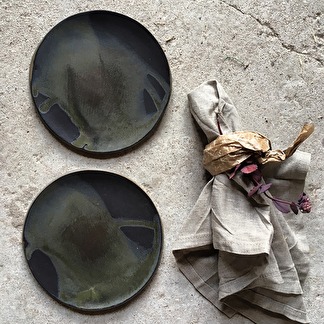 Pris:
195 kr
Inkl. 25% Moms
Art.nr:
P1599163
Antal:
Finns i lager
Handgjort fat/assiett i betonggrå stengods. Matt svart glasyr med bronsfärgad, rinnande effekt.
Ca 15 cm i diameter.

Design och tillverkning: Emma Ahlström, Prima faktori.

My collection Black bronze is made of grey stoneware with a matt black glaze and effects that makes you think of bronze. Every plate is different and totally unique since it's handmade by me.

Designed and made by Emma Ahlström, Prima faktori.