Assiett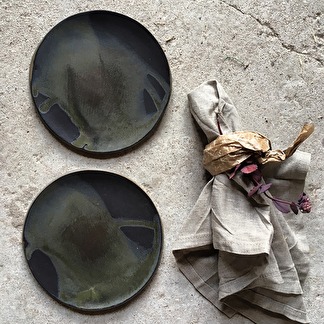 Pris:
290 kr
Inkl. 25% Moms
Art.nr:
P1599163
Antal:
Finns i lager
Handgjort fat/assiett i grå stengods. Matt svart glasyr med bronsfärgad effekt.

Design och tillverkning: Emma Ahlström, Prima form.

My collection Black bronze is made in grey stoneware with a matt black glaze and effects that makes you think of bronze. Every plate is different and totally unique.

Designed and handmade by Emma Ahlström, Prima form.