Salt & peppar matt black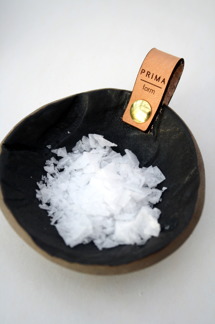 Pris:
295 kr
Inkl. 25% Moms
Art.nr:
P1413732
Antal:
Finns i lager
Salt & pepper är en kollektion av små handgjorda skålar med vackert veckad yta. Skålen matt black är tillverkad i grå stengods med en matt svart glasyr. Detalj i vegetabilgarvat svenskt naturläder och mässing.

Design och tillverkning: Emma Ahlström, Prima form.


Salt and pepper is a collection of handmade small bowls with details in natural leather and brass.

Matt black stoneware. A spoon can be bought by the side.

Designed and each piece handmade by Emma Ahlström, Prima form.